In early 2022, the Midori Kai Trailblazers Project was launched. The Committee started of by developing the scope, intention, goals and mission of this idea which includes honoring visionaries, leaders and trailblazers whose lifelong efforts created positive change in our lives. An important component in honoring these change-makers is offering each to identify a non-profit organization of their choice, which they would like Midori Kai to donate in their honor.
The first trailblazers were honored at an inaugural event which was held on May 6, 2023 at Filoli Historic House and Garden. Our three 2023 honorees are:
Yoshihiro Uchida
Founder of Judo in the United States
Instrumental in establishing Judo in the Olympic Games
Judo Coach at San Jose State University
Former WWII Medical Technician
Built up a small medical laboratory in 1956 which successfully grew to a $30 million company by 1989
A Leader who guided the City of San Jose and San Jose Japantown into vibrant communities
Patsy Takemoto Mink
First Japanese American woman licensed to practice law in Hawaii
First Hawaiian and Japanese American woman elected to Congress
Co-authored and sponsored Title IX Amendment of the Higher Education Act (which became law in 1972)
Co-sponsored the Gender Equity Act of 1993
Co-founder of the Congressional Asian Pacific American Caucus
Co-sponsor of the DREAM Act
2014 Presidential Medal of Freedom (posthumously)
Norman Y Mineta
First Japanese American Mayor of a major U.S. city
CO-Founder and first chairperson of the Congressional Asian Pacific Caucus
Chairman of the House Committee on Transportation and Infrastructure
First Asian American to hold a presidential cabinet post: Us Secretary of Commerce under President Clinton
United States Secretary of Transportation under President George W. Bush
2006 Presidential Medal of Freedom recipient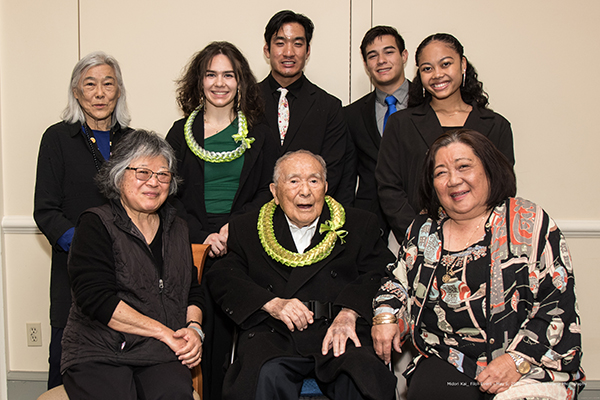 Coach Uchida attended the event and accepted the commendation. His designated donation went to the San Jose State University Judo Program. Sharing information of Coach Uchida's challenges and successes was Nina Seoane, current SJSU Judo Team Captain. Coach Uchida faced roadblocks in sports, his community and in business that he led to positive changes and results.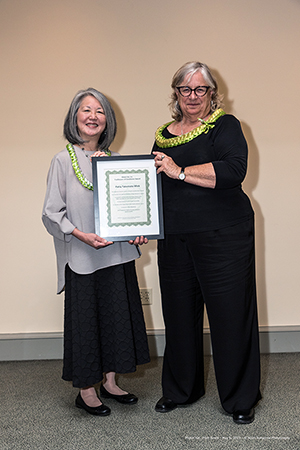 Professor Dana Frank accepted the commendation for the Late Honorable Patsy Takemoto Mink. The Honorable Roberta Hayashi, current Superior Court Judge for the County of Santa Clara and former Midori Kai Director, shared information of Patsy's challenges, journey, and dedication towards equal opportunity of all. Patsy Mink's family designated The Patsy Takemoto Mink Education Foundation as the designated nonprofit organization.
Mr David Mineta and Mrs Chistine Mineta, Mr Stuart Mineta and daughter Yoshi Mineta accepted the commendation for The Late Honorable Norman Y Mineta. The family designated Japantown Community Congress of San Jose as the recipient of the nonprofit organization stated that the City of San Jose and San Jose Japantown are the initial stepping stones for Norm's achievements. Mr. John Flaherty, former chief of staff, speech writer and advisor to Norm while in the US Congress as well as in Norm's other governmental positions shared heartwarming information about Norm.
---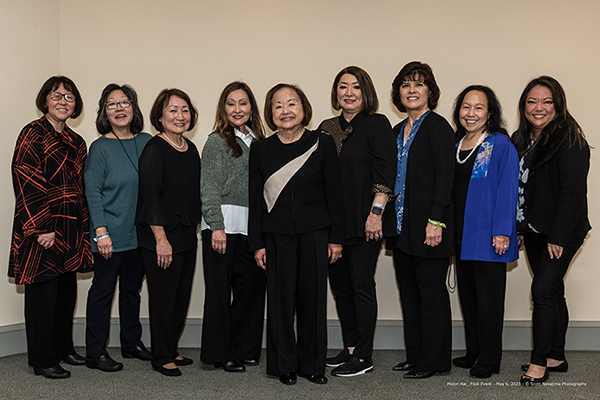 Trailblazer Committee Members:
Joyce Iwasaki – Committee Chair
Connie Decena
Julie Hubbard
Lisa Kinoshita
Phyllis Osaki
June Sakamoto
Sally Takemoto
Vicki Wynne
Pam Yoshida
For approximately one year, the committee developed a list of 62 possible award nominees. They developed biographical information on each nominee and voted to create a short list of 6 nominees to be presented to the entire Midori Kai Board. The Board's voting process resulted in the 3 nominees designated for 2023.
---
Midori Kai Board of Directors in attendance for this event.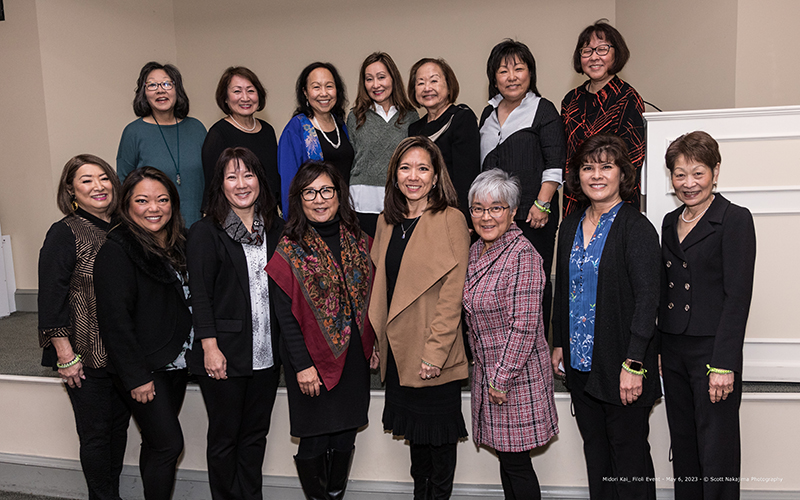 Back row: Julie Hubbard, June Sakamoto, Vicki Wynne, Connie Decena, Joyce Iwasaki, JoAnn Kato, Pam Yoshida
Front row: Phyllis Osaki, Lisa Kinoshita, Heidi Shigematsu, Janice Miyatake, Ruth Shikada, Naomi Nakano-Matsumoto, Sally Takemoto, Reiko Kawano